Hi everyone,
I have recently replace my SP1 64GB for a SP2 128GB. It became my work computer and i love it !
Here's my setup :
My SP2 alone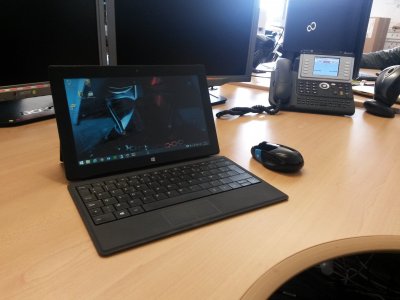 and the SP2 with my screens (2 old acer 20" (i like the 1600x1200 resolution, too bad they do not anymore)
I have a HP dock (HP3005PR), a MS confort mouse and the Wireless Adapter for the Type Cover. Very enjoyable but the battery starts messing around.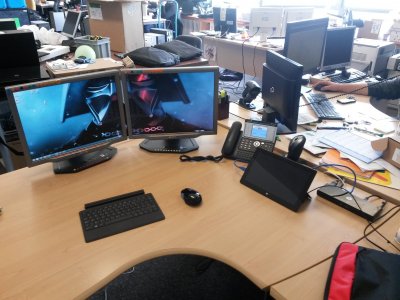 The only two things i deplore : My Bluetooth mouse and the Wireless adapter are randomly disconnected for a while and when i detach the surface from my dock, the mouse disappears.