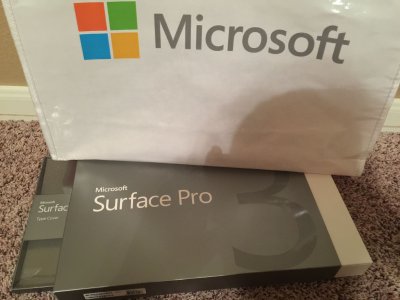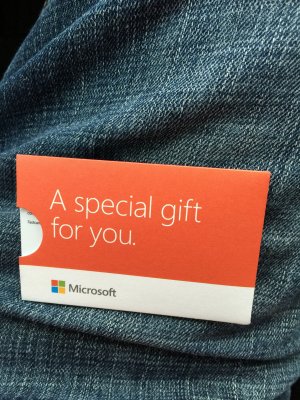 Hello,
I am selling my 2 week old Surface Pro 3. It was paid for with a gift card and will ship with the receipt.
(It is still within the return window if you want to exchange)
I purchased with my wife's edu discount and when they had the $100 gift card offer. The retail price of the surface is 999, 129 for the type cover, plus tax, and the 298.02 gift card balance. The total is valued over $1520 and I am selling for
$1050 shipped.
Everything is in MINT condition, literally flawless. Everything will come in the original box, with all documentation, cables, etc... This is what is included:
Surface Pro 3, i5, 4GB ram, 128GB model
Surface Pen
Charger
Original Box and all documentation
Microsoft Type Cover in Black with Box
Microsoft Store Gift Card ($298.02 value) This must be used in a retail Microsoft Store, it is not valid online.
Everything is 2 weeks old and will ship with the receipt. The return date for the Surface is 1/30. (due to being purchased during the extended Holiday return policy period)
Last edited: