Hello folks,
I just bought myself a new Surface RT 32gb yesterday.
Today all of a sudden, my display color changed and now it looks like 16bit ..
I tried changing resolution, reboot, looking into regedit where the resolution is set .. but the color value was 32bit .
Here a screen of a color gradiant on the surface vs. my laptop.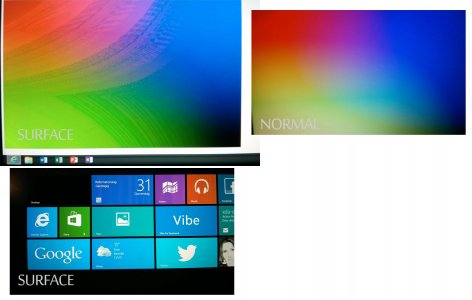 What is this ?