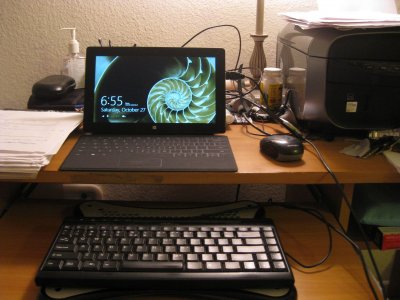 Hi there, I am new, and this is the first time that I am super fascinated and passionate about any product. Microsoft has put every sweat and muscle into making every inch of this product.
This is what I have done:
Full blown desktop, with mouse, printer, and keyboard attached.
When I am outside, I have kickstand plus touch cover to give me a lite desktop experience.
When I am in my bed, I get a text-book like reading style tablet. Very light, although not as light as my Kindle Fire HD, but it can organize pdf files better.