Ok, I have this problem with all windows 8 Laptops and I'm at my wits end.
Device: Surface Pro 2
External Monitor: Dell 2208WFP 1680 x 1050 Pixel Resoultion 22''
When I extend my desktop to the second screen, it stays fine for a few minutes, but after a while, the first metro screen stretches all the way to half of the second screen. The search bar etc stops working. The desktop itself shares fine. But the metro screen is messed up as well as the resolution. The second screen is using the recommended resolution.
All I want is to have an extended screen.
The problem occurs in my office Windows 8 laptop as well. Not sure what to do with it. :-( Please help.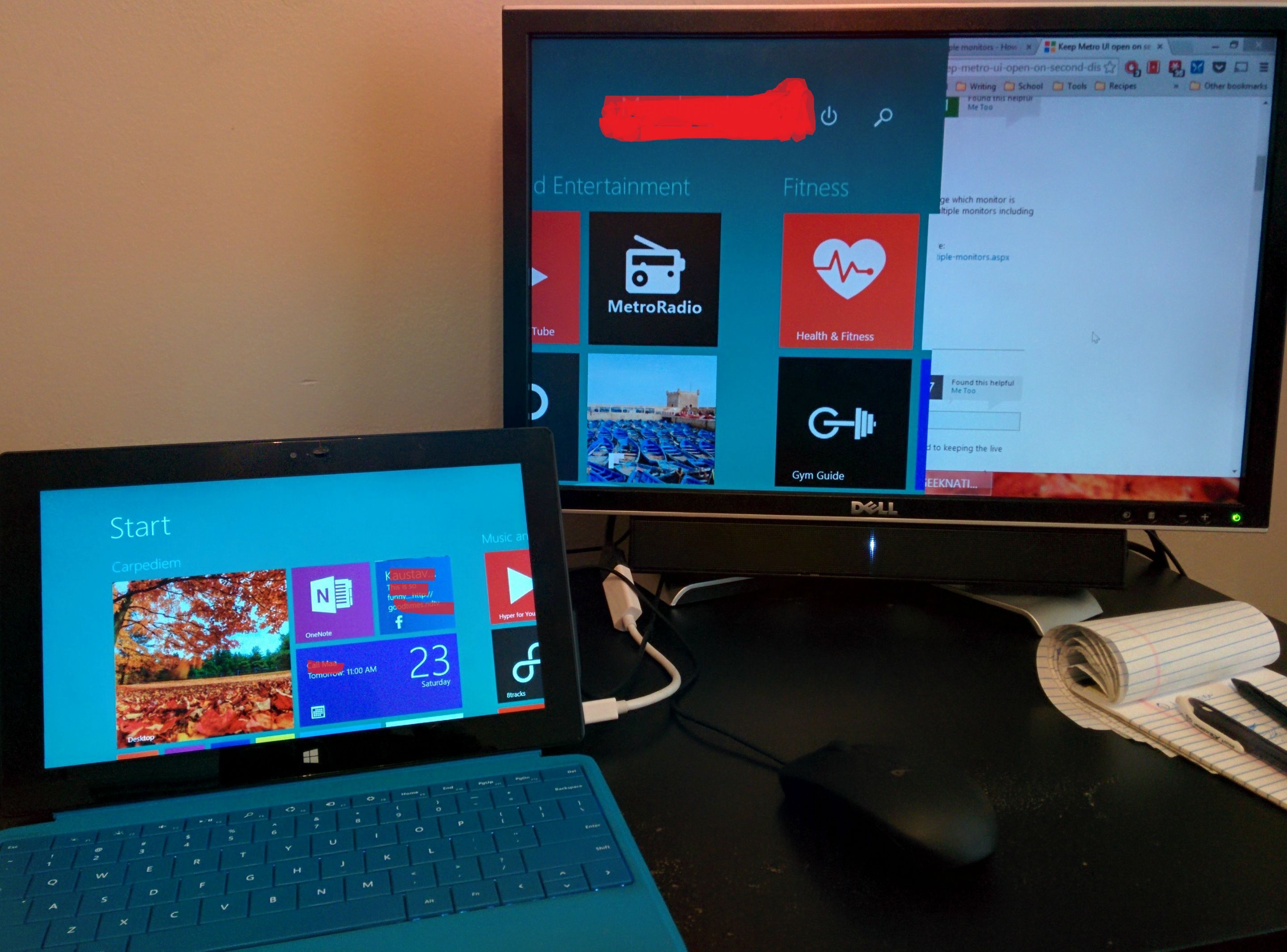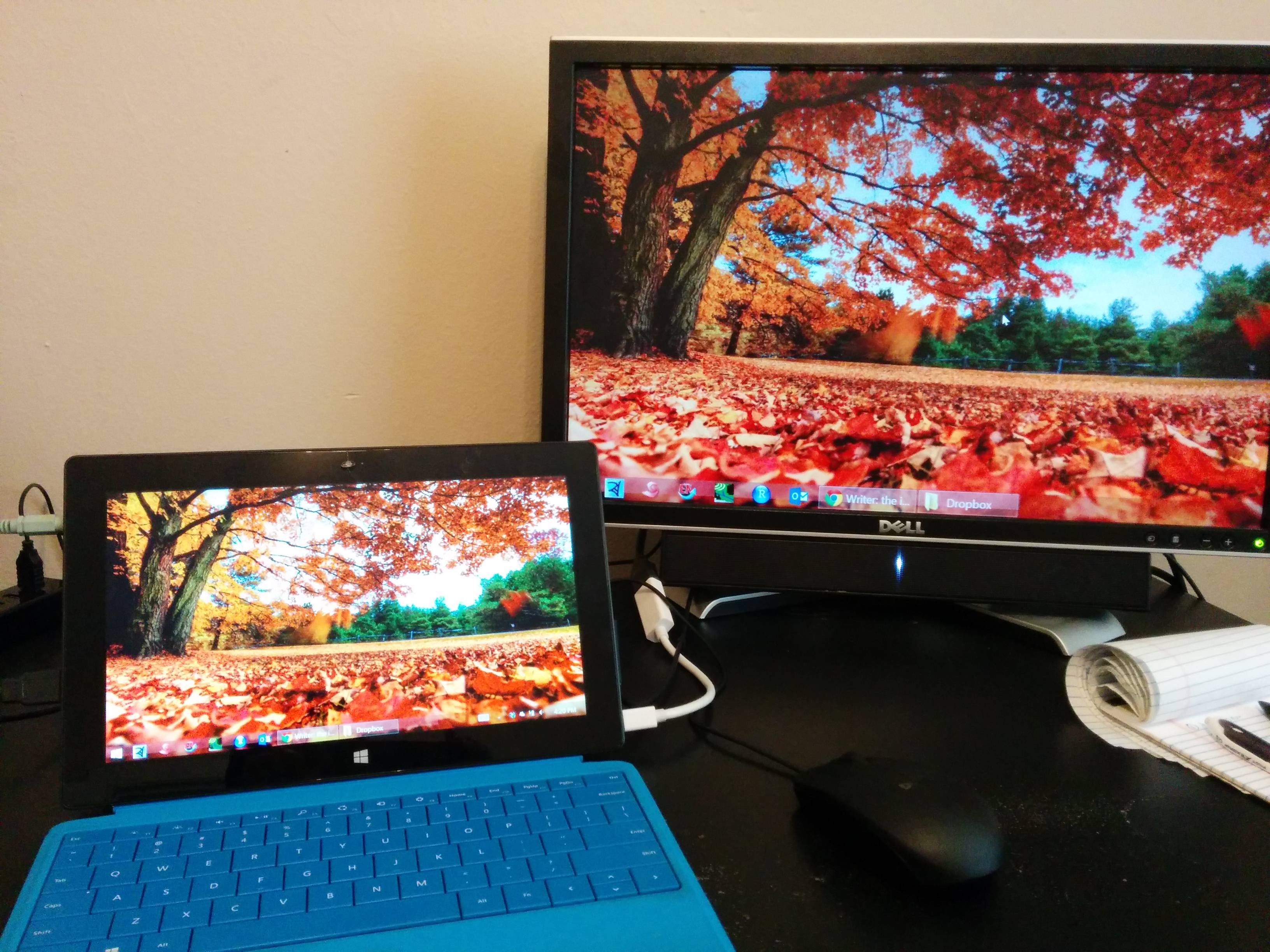 Last edited: