I was playing around with my displays today and made my SP2 secondary and my monitor my primary display. I noticed when I did this I could not resize Chrome from the bottom or right side of the window on my monitor. The resize icon appeared but it would go away when I dragged away. I noticed the top and left side did work which I thought was odd. So I tried dragging Chrome to the secondary display (my surface) and noticed I did not have this problem. I decided I didn't like this setup anyways so I just duplicated my surface screen so both displays were primary. Well now I can't resize from the bottom or right on either one. Additionally, the area at the top of the window where you can drag it has been reduced to a smaller area.
I uninstalled Chrome, rebooted and reinstalled but that did nothing. Any ideas?
I should note this only affects Chrome and Chrome apps like Google Keep, I can resize all other desktop windows.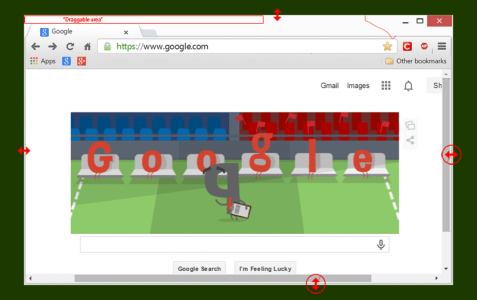 Last edited: