Ok, got past the 401 error. Now I get to the Store page and click the Download Button. As far as I can tell nothing is downloading.
I'm lost. Don't I get to choose where this downloads? Isn't there some meter or indicator that it is downloading? I see nothing. Typical Microsoft.
When I click the Download button something briefly flashes on the right as typically happens when the Store is downloading something but then it instantly disappears. Is anything happening?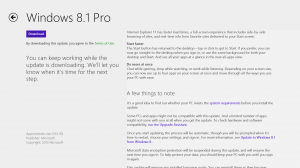 Last edited: