Hoping that anyone could help as I've tried looking everywhere....
I have the Surface 3 (4GB RAM / 128GB eMC), and lately this week, it has been refusing to wake up from sleep/hibernate. I know it turns ON because you could see that faint glow of the screen, but nothing shows up. I wait for a couple of minutes (based on an MS article that "things could take time"), to no avail. For the n-th time, been using the Forced Shutdown (pressing the Power Button for around 30-secs).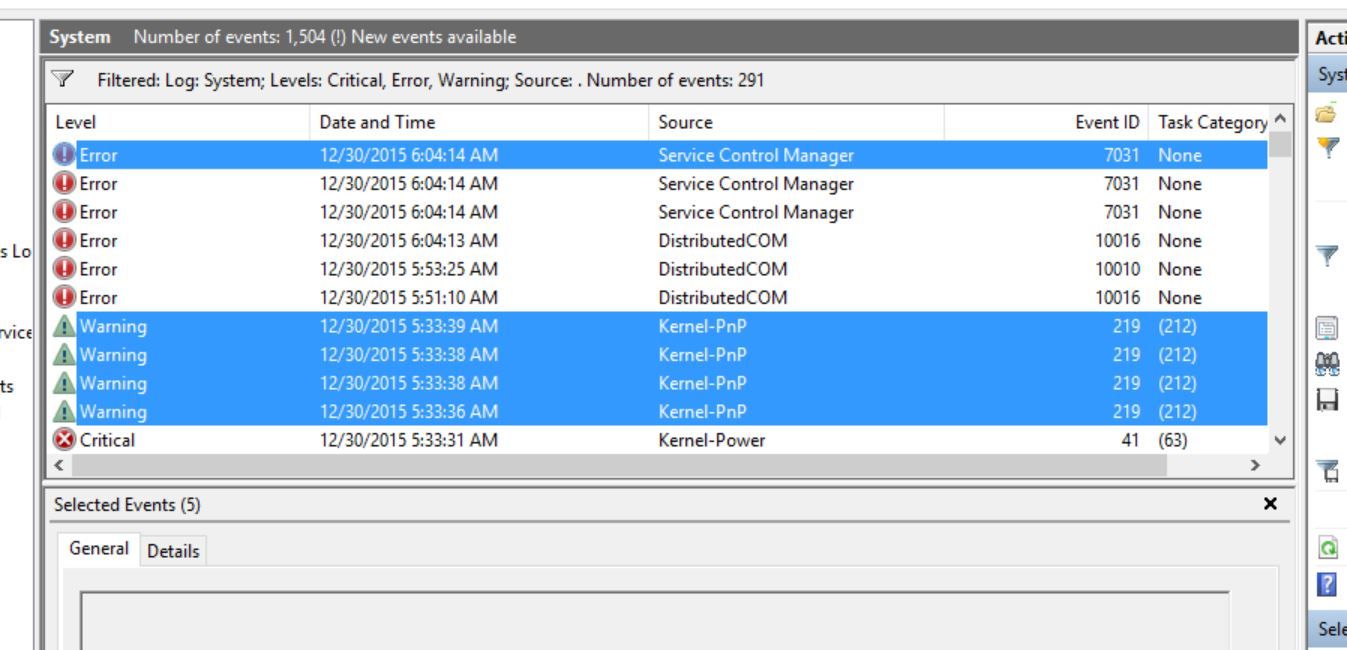 I've been hearing about Sleep/Hibernate issues with the Surface Pro 4 and the Surface Book; with Microsoft saying that they won't be able to fix it until early January
.... However, there is no mention on the Surface 3 - am I the only one experiencing this issues?
... Also, as you can see from the log above, lots of
7031
,
10016
and
219
errors. What gives?
It is just unfortunate that the 30-day return has passed - I got this machine to be productive, but instead been getting headaches and wasted time trying to troubleshoot/fix it (albeit, unsuccessfully).
If this were a car, a Lemon Law could be... *sigh*
Thanks in advanced!