I used to be able to go in and do this: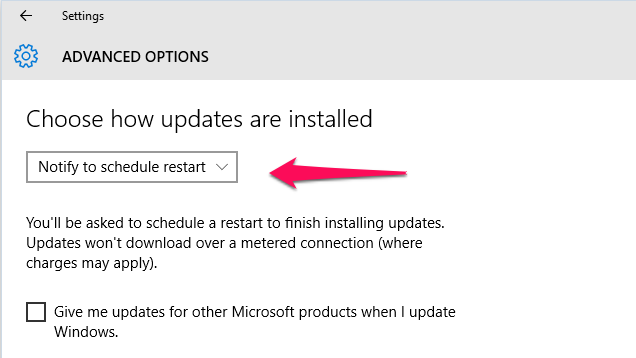 but now this option is just gone (lol) and for some reason Microsoft thinks it's A GREAT IDEA to just reboot and close all my programs right in the middle of my work day!
I had to open up group policy editor and navigate that mess to enforce a policy which stops this anti-feature from happening.
But can anyone tell me why Microsoft did this? How the hell does this make any sense?