The other day I found a Micro USB cable around the house that obviously looks like it was made for our SP2's. Same design/finish, and with the angled cut on the USB plug to match the SP2's slanted size bezel.
See the top cable in this picture: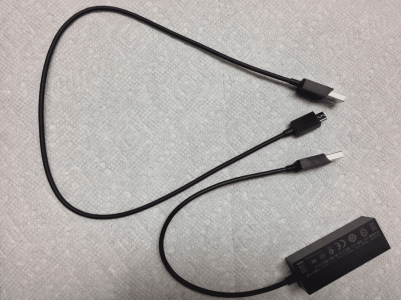 It's great when using the SP2 to charge our phone, ThinkPad BT keyboard, etc. I want to buy more but have no clue how I got this one in the first place? If it was bundled with the SP2 or the dock or type/touch cover, I would've found more than one.
EDIT: Could it have been bundled with either the wireless adapter for typing cover, or the surface car charger? Anyone know how to buy just this cable?