I am not sure how anyone can argue that the device is really useless in Portrait mode. The iPad and other Android tablets become pretty ideal to use in portrait mode for reading books. E-Ink readers are not able to compete with tablets when it comes to taking notes and highlighting when reading a book.
I think you misunderstood my point. I was not arguing that the Surface was pointless in portrait mode. What I was saying is that it is a tablet first and not a reader. Yes it can be used to read but something smaller would make a better casual reading device for holding in one hand and that is lighter. I don't only mean e-Ink readers. I mean 7" tablets like the Galaxy Tab 7.0, the Nook Color and Nook Tablet, the Kindle Fire, the Nexus 7 and even the iPad mini.
None of these are e-Ink readers but they are all smaller in form factor and made to be used in portrait mode with a primary use being reading. This includes taking notes and highlighting. These are
fully functional tablets
and can be used for gaming, music, videos and anything else you can throw at them. Perhaps you need to reconsider this category with the understanding that they can do anything a larger tablet can do but offer a superior form factor for reading which seems to be your primary concern, form over function. In these cases the form is lending itself to reading though which seems to be your primary function.
To the earlier point about typing angles- I rarely use the iPad on its own to type. Any 3rd party case, or the smart cover offers a typing angle/s. This becomes virtually impossible on the Surface since putting the tablet in a case will eliminate the kick stand functionality...

I am not necessarily giving up on the product, but I have some frustrations with the limitations resulting from the design decisions. Maybe I'll eventually learn to appreciate these design decisions which is why I decided to post this thread and see what other think about the screen size & shape of the tablet.
You aren't required to use the kickstand. If the case replaces the kickstand functionality with multiple angles use the case's solution or use any third party tablet stand with adjustable angles you would use with the iPad. In fact you can use the iPad's smart cover and roll it up into little triangles and use it with the Surface just as you can with the iPad. Sure it won't directly connect to the hinge but it doesn't need to. You are essentially just using it as a wedge for a certain angle and in that sense any wedge will do. Since you happen to have the iPad cover use it. Use some imagination and common sense and you should be able to place the Surface in whatever position you find the most comfortable.
There are hundreds of options but here are a couple of examples. These are universal solutions.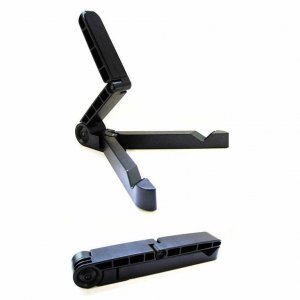 Amazon.com: IPAD-ST: Universal Tablet Stand for iPad, Kindle, and Tablet PC: Kindle Store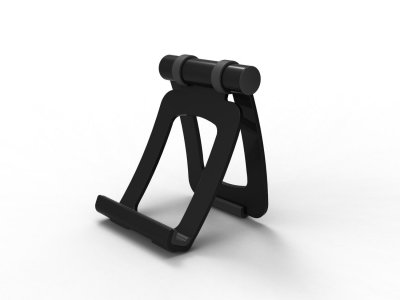 Canada Computers | Notebooks, Netbooks & Tablets | Rocelco Tablet Computer Stand
The question is very simple, would the Surface be a better device if it was released in a more traditional 10 inch form factor?

MSFT is trying to capture the same consumer market as Apple with the RT.. So regardless of whether or not you are a rubber stamp fan the long term success of the Surface RT is dependent on mass sales.
Absolutely not. First of all lets get this straight, 10" is the size not the form factor and the Surface is already in "the 10" size category." What you are referring to is aspect ratio. iPad is 4:3 and Surface and many other tablets are 16:9. Each has their pros and cons. However, it is presumed that a major activity these days on computers and tablets is watching video. 16:9 is superior for this activity and is the reason the vast majority of devices now feature 16:9 as the screen ratio.
The device is the device and the form factor is probably not the make or break factor. That is really a personal preference and one that comes back to the intended activity. For the majority this again comes back to video. For each person that likes 4:3 there will be one that likes 16:9 so it is going to be a wash at best and not lead to any further sales. You are basing your speculation on the assumption that 4:3 is a superior and more desirable form factor and that being the iPad is the end goal for any device to be successful. In fact the Surface trumps the iPad in any number of ways (USB port, micro-SD card, touch and type covers, Office, live tiles...)
The Surface may not be as dependent on mass sales as you think. Yes more sales will help the Surface but Microsoft appears to have a much larger end game. They are not suddenly becoming a tablet manufacture, they are pushing software and an ecosystem. The Surface sets a standard that their OEM partners can shoot for. The more successful their partners are in making great tablets the more copies of Windows they sell and the more people they keep in their ecosystem.
Apple literally needs to sell millions and millions of devices to be successful. Microsoft doesn't need to sell one single device to be successful. They are different businesses.
JP