My SP2 has this strange issue and it's been this way since the faulty Dec. firmware (I have the Jan. patch now).
My balanced power settings on battery: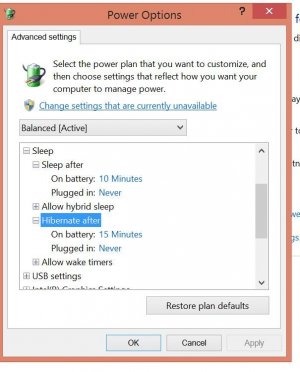 So it's set to sleep at 10 min and hibernate at 15 min. Prior to the Dec patch and with all my other laptops, this works great. 10 min later, the laptop is asleep, and 5 min after that it hibernates.
My settings haven't changed at all after these past 2 firmware updates, but after the Dec. update, my SP2 can't seem to hibernate automatically.
After the Dec update, hibernate seems to have been disabled and I had to reenable it but it works fine manually.