You have the same problem as me. Nvidia Tegra Audio is preventing it from sleeping.
Here is my error, looks the same. Mine is in Swedish but is the same error.
I've tried every solution I can find, nothing have worked. I'm experienced with Windows, worked with it for years but couldn't solve it. I contacted Microsoft Support and they can't solve it so they are sending me a new unit. I suggest you do the same.
You can see my conversation with Microsoft here aswell:
http://answers.microsoft.com/en-us/...ia-tegra/523d960f-5290-4f6b-86a3-b714f36d3261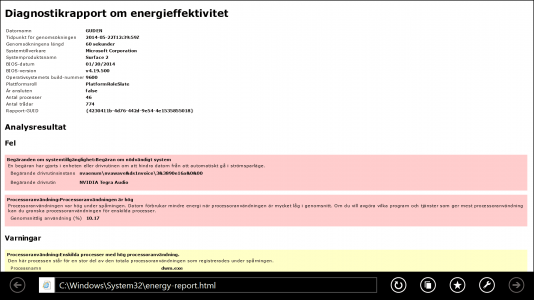 Last edited: