Administrator
Staff member
I use my Surface Pro 2 for travel and in various WiFi locations. When in the Desktop Display or the Start Menu (Metro), I wanted a shortcut to very quickly go to the connections display.
So I provide such a shortcut here.
Here is how to add:
- Desktop shortcut to the Network Connections menu for your Desktop (alternative to Notification Bar icon)
- Tile on your Start Menu (Metro) for Network Connections (alternative to Networking Charm)
1. Right-click your desktop, New, Shortcut, set location to
Code:
rundll32.exe %SystemRoot%\system32\van.dll,RunVAN
2. Name the shortcut "Connections", or anything you desire, then Finish.
3. Right-click on the new shortcut, Properties, Change Icon, and look for an icon in this file:
Code:
%SystemRoot%\System32\netcenter.dll
4. Click on the icon you choose, OK, OK.
5. Rename the shortcut "Connections" or anything you desire.
6. Right-click on the shortcut and Copy.
7. With File Explorer, browse to C:\ProgramData\Microsoft\Windows\Start Menu\
8. Right-click, Paste (
not Paste Shortcut
), and confirm security if necessary.
You are done!
(Yes, I know that one click on a little icon in the bottom-right of your Desktop also does this, and so does a slide-out then tap on a charm from the Start Menu. But I took on the challenge to do it with an icon and a tile.)
Here are pics of the shortcut on my desktop and the Start Menu, and also the resulting display.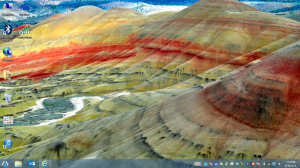 Photo of Oregon's Painted Hills by
Mark DeJohn ART, LMT, CSTI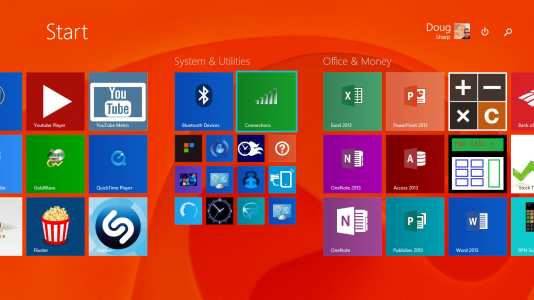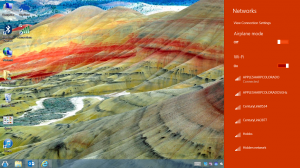 Last edited: