ok, so timing is perfect so far!! all my parts happened to come in today.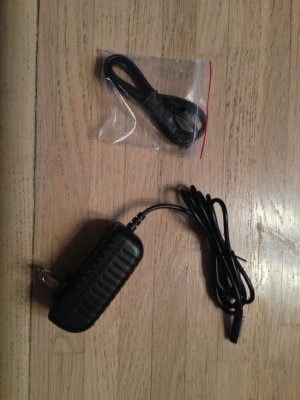 my maintenance guy is back today too. he'll be over tomorrow to burn up some wire!!
so the part from Voltaic is the Laptop 5525M Output Wire from 5.5x2.5mm Male to 5.5x2.5mm Male, $6.00. My RT charger was from
eBay
, $15.99. My buddy will be soldering it up for free. The Voltaic MagSafe cables for the MacBooks are $20, so this should only cost me a little bit more. just a side-note, it looks like all the knockoff chargers on
eBay
, including the one I got, don't have the little charging light on the tip. not a big deal to me but just worth noting. hoping everything goes well with the soldering and that everything works!!