I have a power cover with my SP2. I plugged in the charging cable, then clicked on the battery icon at the bottom right corner of the screen, and saw this notification message: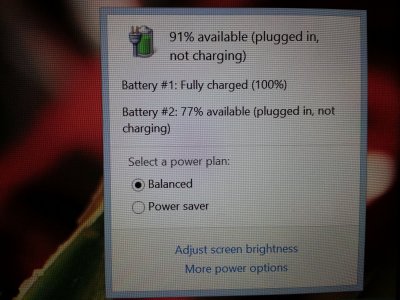 [1] Why does it say "Plugged in, not charging"?
[2] How was the "91% available" calculated? I understand Battery #1 is the battery inside the SP2, and Battery #2 is the Power Cover.
Thanks,