Hi guys, I have a Surface Pro 2 that I am quite happy with. Today I wanted to attach my new 30" LED monitor to it via a mini-DisplayPort to DisplayPort cable.
However, when I do Win+P or the old method to extend the monitor, it gives me a "VGA" device instead of the Intel HD card, and the resolution is limited to 1280x720. Even then, it doesn't work (monitor never shows anything). The monitor is known good.
Before attaching the monitor: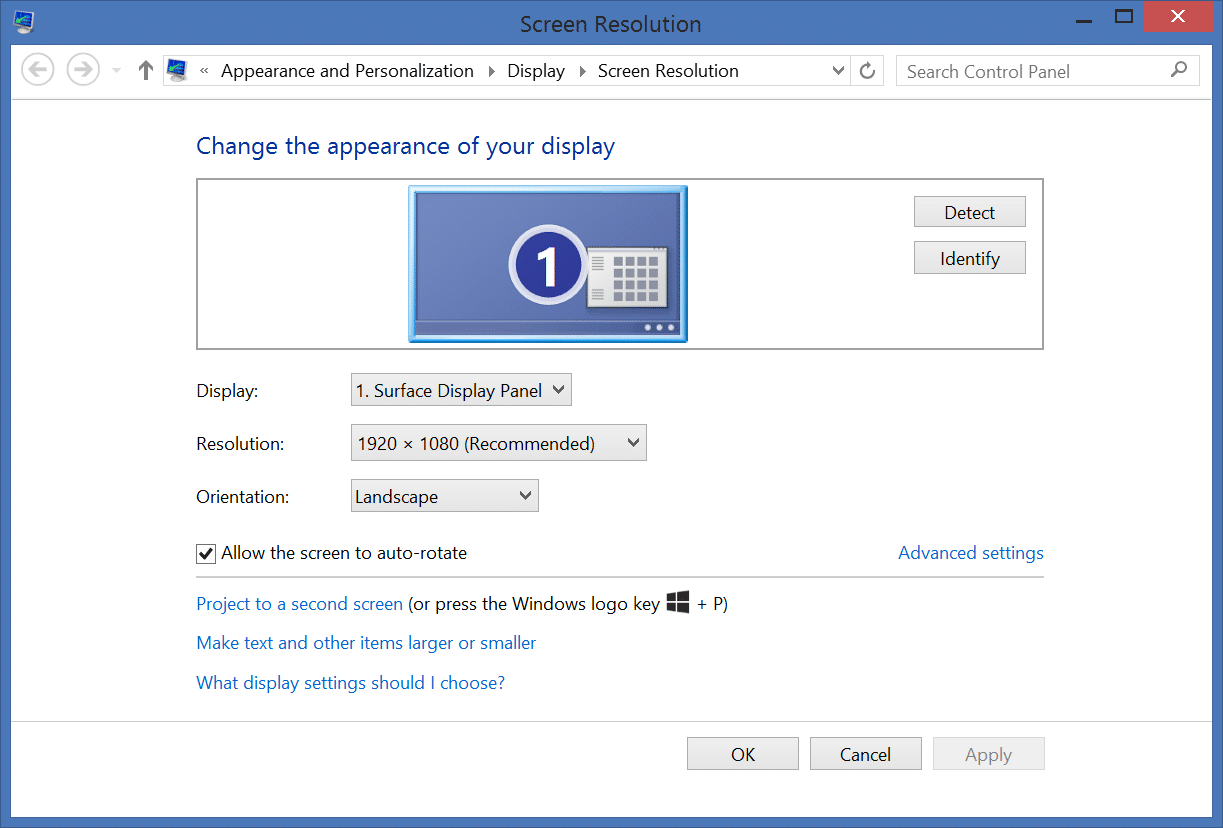 After attaching the monitor and doing Win+P extend:
What am I missing? The monitor is a Monoprice 30" IPS LED, 2560x1600, linked here:
30" IPS LED Backlit LCD Panel WQXGA 2560x1600 Dual Link DVI-D, DisplayPort, HDMI, VGA w/Adjustable stand -Matte / Anti-Glare - Monoprice.com
Thanks.