If you didnt know yet there is a emulator that allows you to play NES game on the Surface RT. You can play just about any of your favorite Nintendo games lag free with both on screen controls and also support for Xbox controllers (with the dongle of course).
#1 Downolad snes8x on the Microsoft store and install it.
*If you have trouble downloading it like I did just restart your surface it should be fine.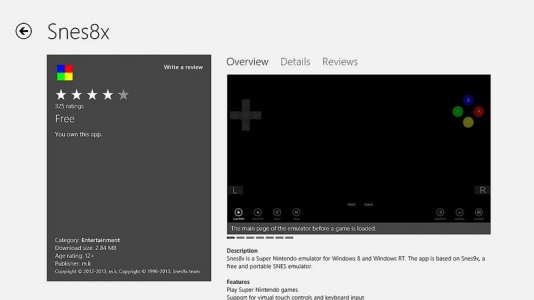 #2 Now its time to get the rom/games. For legal reasons i cant post where exactly i got mine from but if you google SNES rom im sure you can find the files download them and go to the next step
[edit]
#3
[second edit]
The only one you need is the game file which is .SMC, extract to only one folder where you want all your games * you will see why later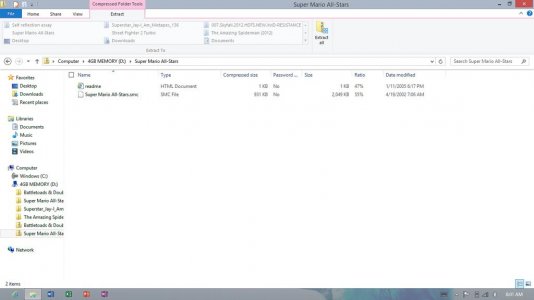 #4 Open snes8x and swipe from the top or bottom bezel and a menu should show up. In the bottom left hand corner you'll see a play button(Load Rom).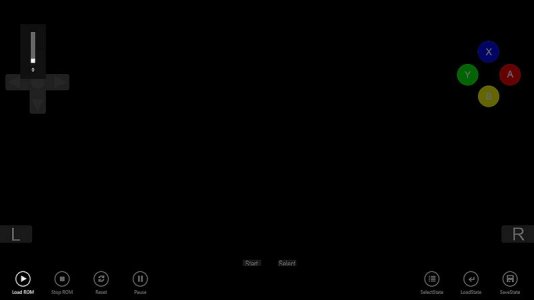 #5 A different screen should pop up and show you Available roms/Rom directories press the + button that says ROM directories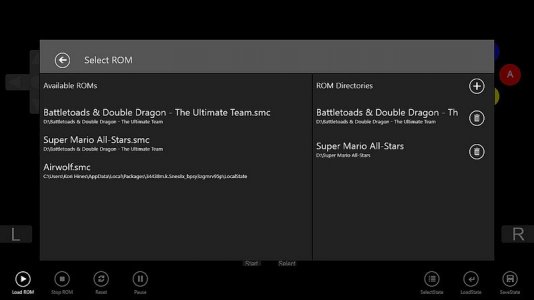 #6 Find the folder that you extracted to and press select ROM Directory in the bottom right corner and press ok.( This is why you want to extract to only one folder because all your games will be scattered in different folders if not extracted right)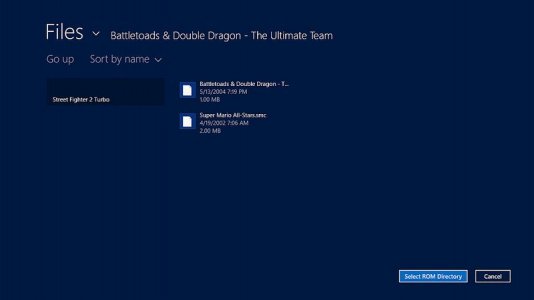 #7 You should now see your games on the left hand side (I think the game Airwolf comes with the emulator)
#8 Just press the game you want then enjoy!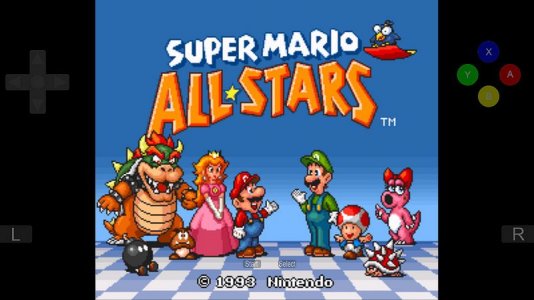 Last edited: