Administrator
Staff member
Did a backup to an external drive using the new
Juiced Systems USB 3.0 Surface 4 in 1 Adapter
.
As in the previous USB 2.0 Surface 5 in 1 Adapter, the device fits snugly over the side of my Surface Pro 2.
Wonderfully small size, and sturdily built. Can travel in a camera case (as a flash media adapter for USB), or with the Surface (since it is sculpted specifically for the Microsoft Surface body. It seems the 5th item counted in the "5 in 1" was the micro-USB power supply. Not needed with the USB 3.0 . Using power-hungry USB devices away from mains power means my
Power Cover
is all the more handy and valuable.
However, just like the previous device, the
Volume Down
key is obstructed. The volume can be adjusted from the Surface keyboard or screen, of course. But screenshots cannot be taken using a combination of the
Windows
button and the
Volume Down
. That's okay, because the keyboard alternative for taking a screenshot is
Fn+Windows+Space
.
This is not a show stopper. If I have a single USB device, I can just use the built-in port. If I need two, I can use this USB 3.0 Surface 4 in 1 Adapter to add a second one. And the device certainly comes in handy when using flash media.
A good purchase.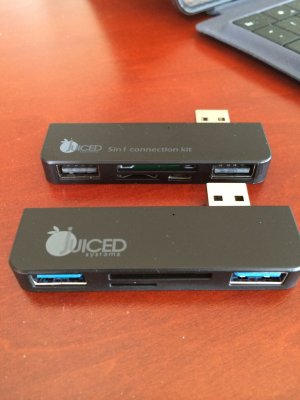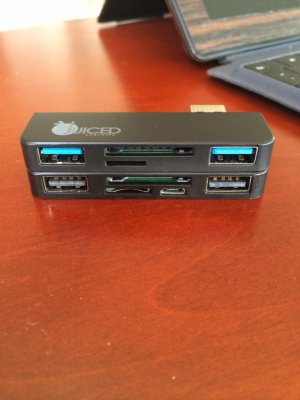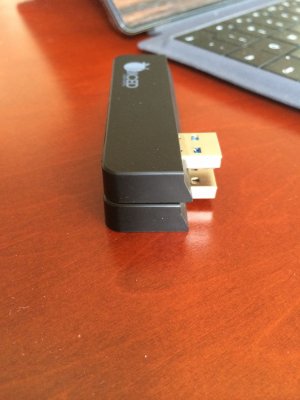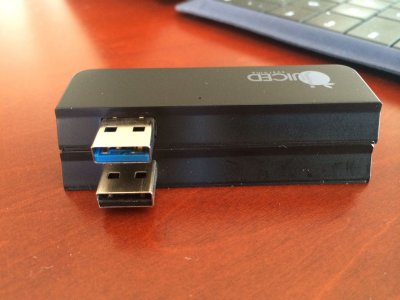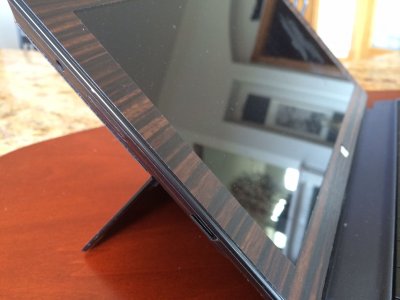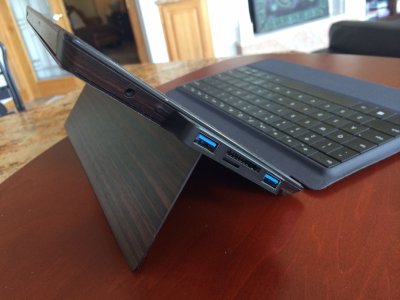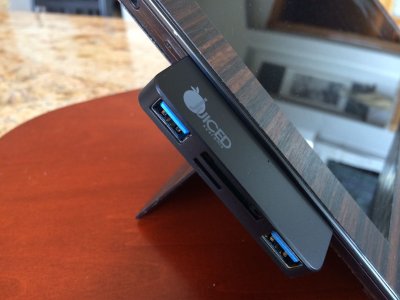 Last edited: