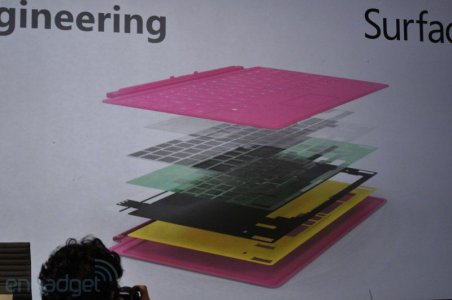 i am very impressed with touch cover,
it has some awesome features:
only 3mm
magnetically attached
protect your surface
crafted from the finest Polartec
full multi-touch keyboard and trackpad
accelerometer
velocity sensor (great for music production)
windows 8 will auto adjust color to touch cover color
can easily distinguish between you simply resting your hands on the keyboard and actually typing
not much more someone could want except glowing keys
do you think it will be included with the surface?
is ms going for the accessories market?
would you pay more or less than $50 for the Touch Cover only ?