Face it, MS blew it with the SP kickstand, unless of course you are an 8 year old child or 5 feet tall. The angle is just too steep and you can't adjust it. You can buy a case to solve the problem but then you have a big old case to deal with and if you set the angle too shallow the keyboard doesn't sit flat.
What to do.
This is so ghetto you are going to love it, not only because it is cheap but because it works beautifully well.
STEP1:
Buy one of these on
Amazon
for $.95:
Amazon.com: Bracketron IPM-228-BL MobileDock Universal Dash Mount for GPS: MP3 Players & Accessories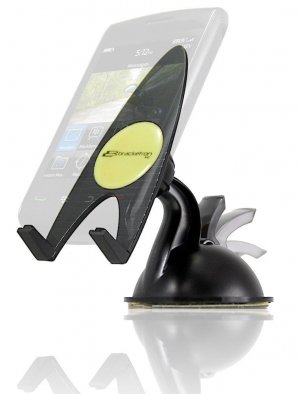 STEP2:
Ok, this is actually made for holding a phone, so the little feet at the bottom will get in your way. Luckily you can easily clip them off with some wire cutters. They are already scored so they pop off easily and cleanly.
STEP3:
Use the suction cup on the button to stick it to the base of your external monitor or desk and adjust it to your desired angle: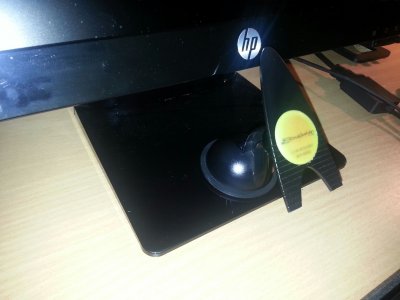 STEP4:
Place your Surface Pro in front on the monitor and with the kickstand closed, rest the back against the sticky green pad on your Bracketron stand.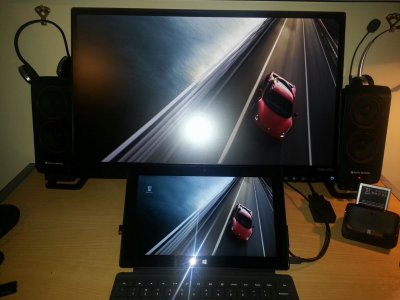 This works beautifully and gives you whatever angle you desire. At first the sticky pad is quite sticky but once it gets broken in, it is just sticky enough to hold your SP in position but also easily detached.
Good luck!
- MacGyver
Last edited: