I just got my Surface Pro 3 i5 256GB earlier this month and noticed the Type Cover did not have a Numeric Pad which I have become so reliant on for all my Excel based work at the office and at school. I created
this post here on Reddit.com/r/Surface
hoping to find some options and came to the conclusion that there were only roughly 3 black bluetooth 10-key pads on the market. ZAGG had just released this 10-key bluetooth pad I believe in October 2014 after seeing
this article
. I chose this as it was the most simplistic, thinnest, lightest, cleanest, and cheapest of the options I was stuck with, it seemed to be a perfect accessory for me. Anyway let's get to the pictures.
I purchased it from ZAGG's website, here is a
direct link to the product
.
Album Here
or see pics below
As you can see it was an easy removal from the packaging, it comes with a micro USB cord for charging. I tried to turn it on immediately and pair it with my SP3, but it appeared to be dead so I plugged it into the USB at first (it felt difficult at first to plug it in but with effort it will fit snug, I noticed that the female micro USB connector within the keypad was rather loose, so I'm hoping not to play with it too much, as it's probably one build flaw that will fail in the near future)
Setting it up was simple, pairing it with bluetooth is self-explanatory, at times it is name "Keyboard" other times it is "ZAGG 10 Key". If it is having issues pairing via bluetooth, connecting it with the micro USB first and then pairing it helped in one instance. I went straight into Excel and tested it, but noticed none of the numbers were working. I did a quick search to find out how to activate Num Lock as there is no Num Lock key on either the Type Cover or the ZAGG Keypad. Thanks to
Wykkyd
for posting the solution on the
SurfaceForums.net post "Num Lock" thread
. It worked!
I thought everything was great now, however there was one issue that I hope to resolve soon. The equal (=) key doesn't work. By using
Keyboard Tester
I was able to verify that all keys except the equal sign was working, and the Del key works as Backspace. Perhaps somebody can help us figure this out, if not, i'll bring it up to ZAGG.
For my comment on the overall build of it, it's extremely lightweight and feels of a soft plastic sort of like those universal TV remotes. The keys themselves feel crisp and not loose or ridiculously cheap, they feel close enough to the Type Cover to feel like a genuine product imo. Perhaps an optional mini stand to angle it at the same degree of the Type Cover might be interesting, but of course this ZAGG product wasn't designed for the Surface. If you can't see in the photos it is about as tall as my Arc Touch Mouse when it's flat and turned off. I love how slim it is, lightweight, black, and most of all wireless as it adds to the portability of the Surface Pro 3 and compliments the shade of the Type Cover's black keys well. Being able to adjust the location of a 10-key pad in your work-space without wires feels like a luxury! Good job ZAGG!
For the price, it appeared worth it and so far it feels worth it. I've heard of their customer service not being top-notch so I'm hoping for a response to my previous ticket about the lack of a tracking number (surprisingly it came in later in the day after I requested for support). I'll keep this post updated if anything comes up regarding the keypad. Thanks for reading my ridiculously long post as I'm not going to make a tl;dr. Enjoy Surface-ers!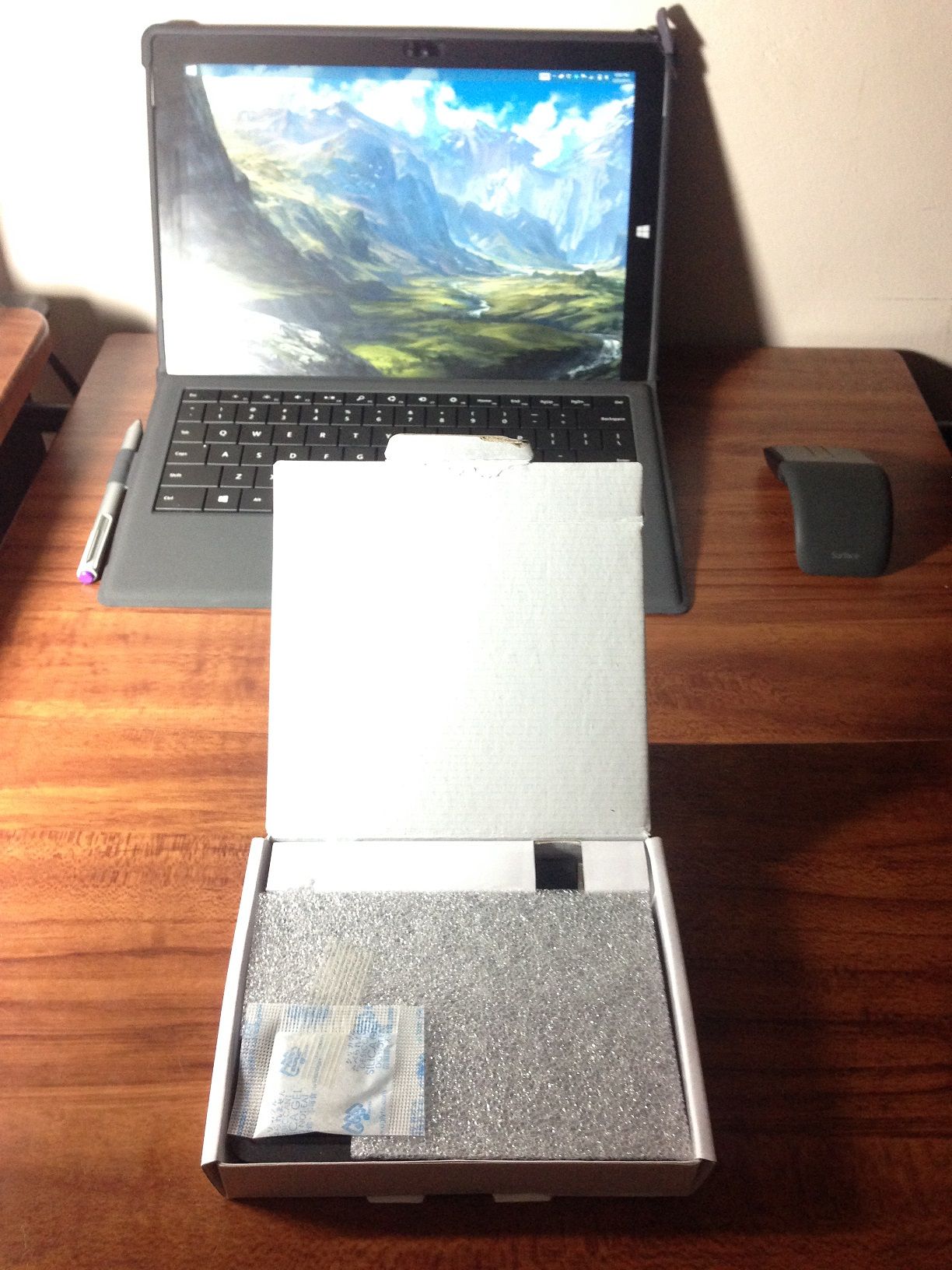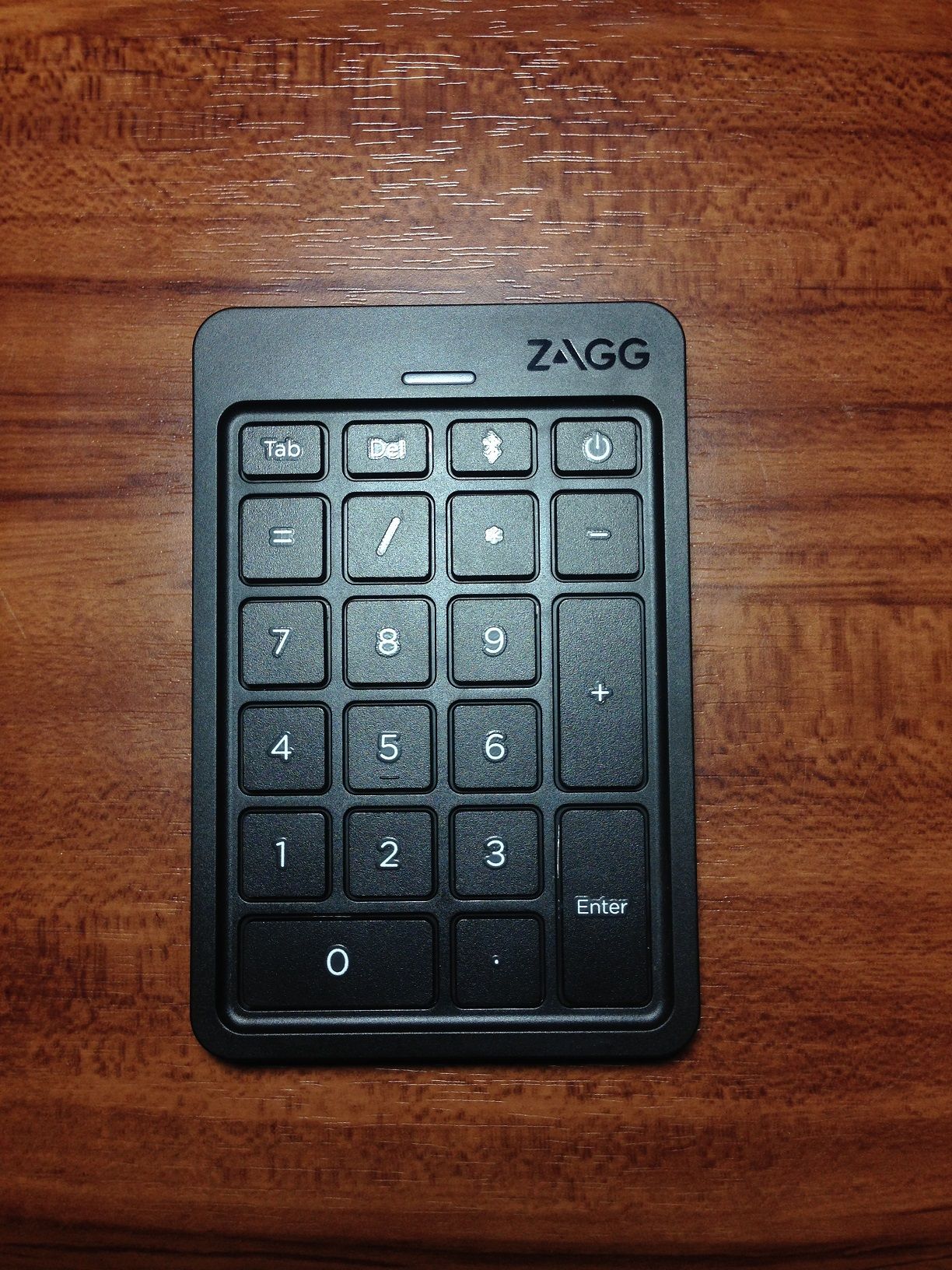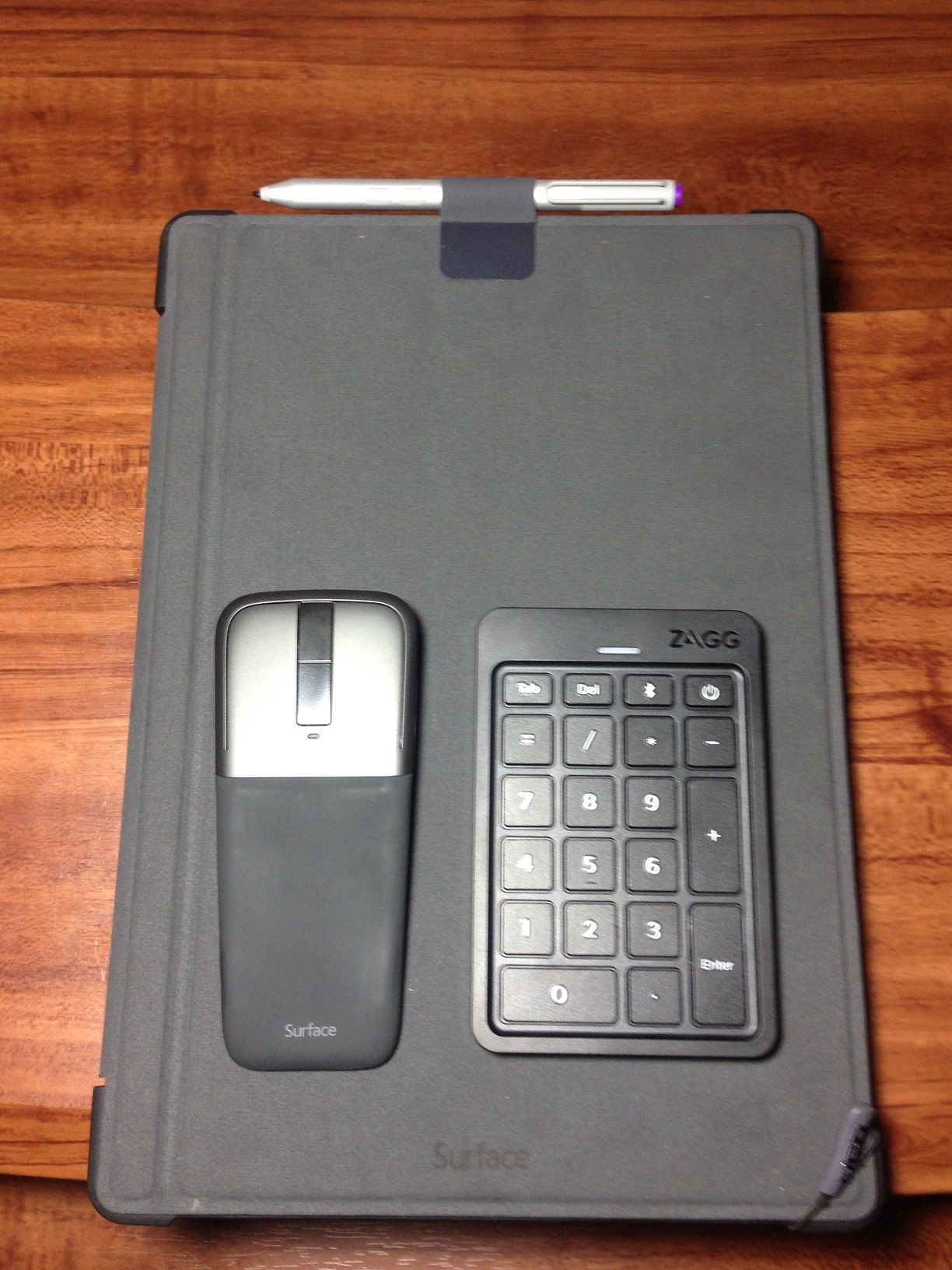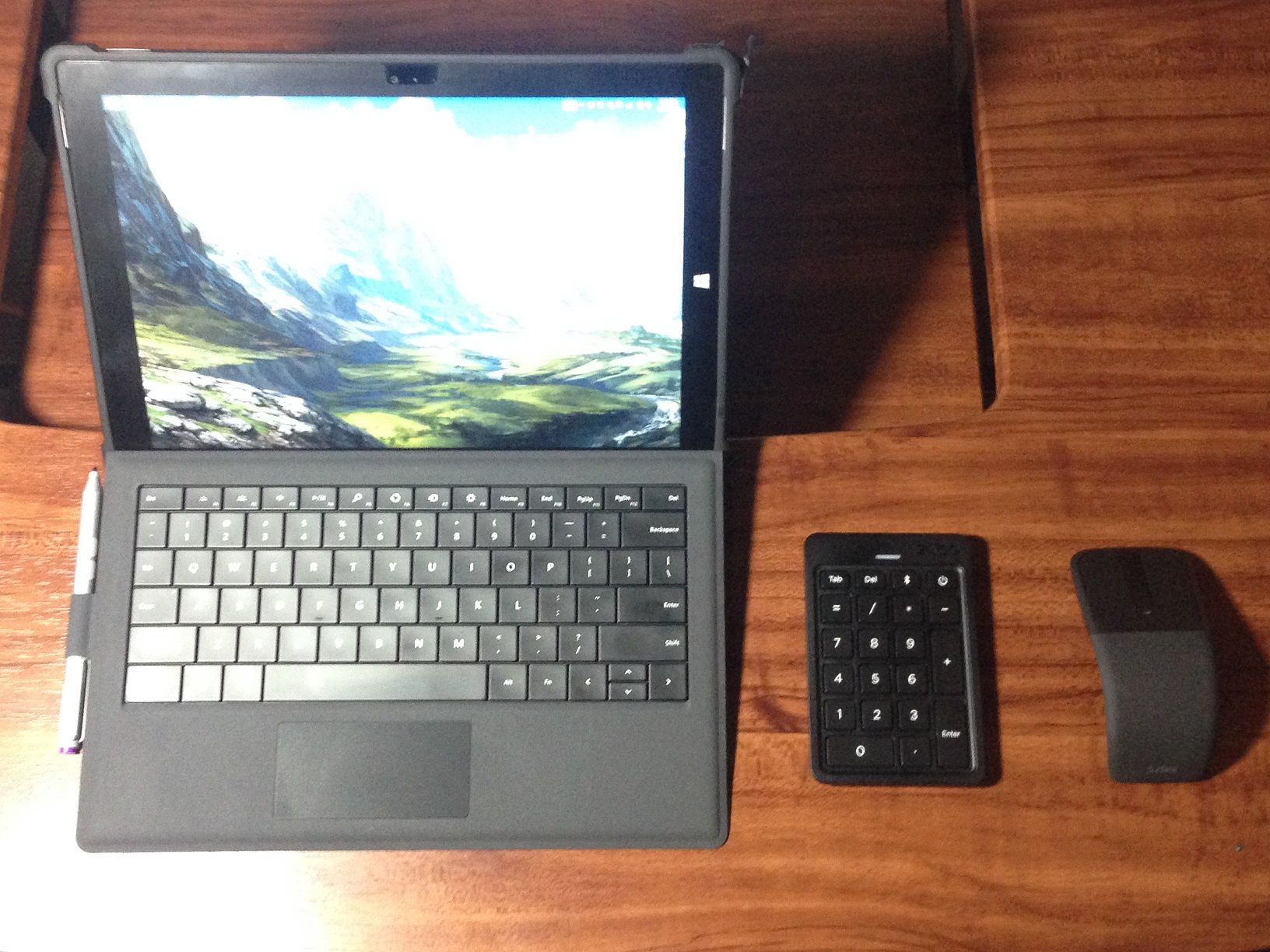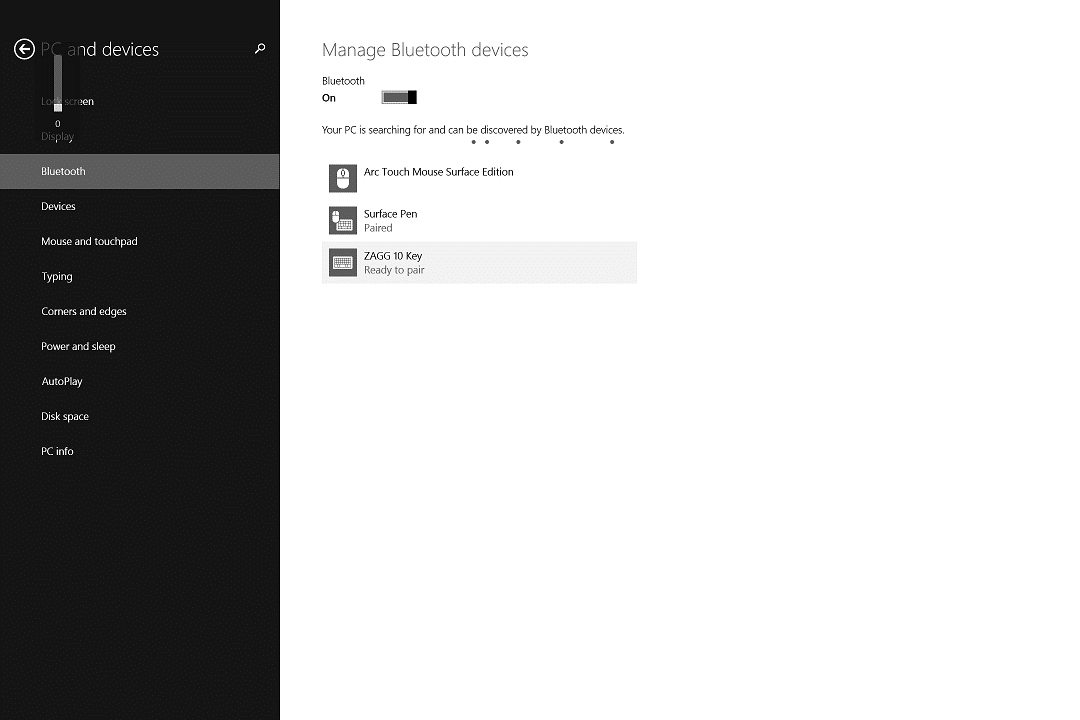 Last edited: