Has anybody tried to use one of the AverMedia DVD EZMaker 7 USB capture sticks with their Surface Pro 2? I'm having problems getting it to detect it.
I got the most up to date driver I could find online, the 10.2.x.103 for it from
here
as the CD provided only covers Win 7. My system seems to recognise that it's installed OK in device manager and updating it just confirms I have the most current version.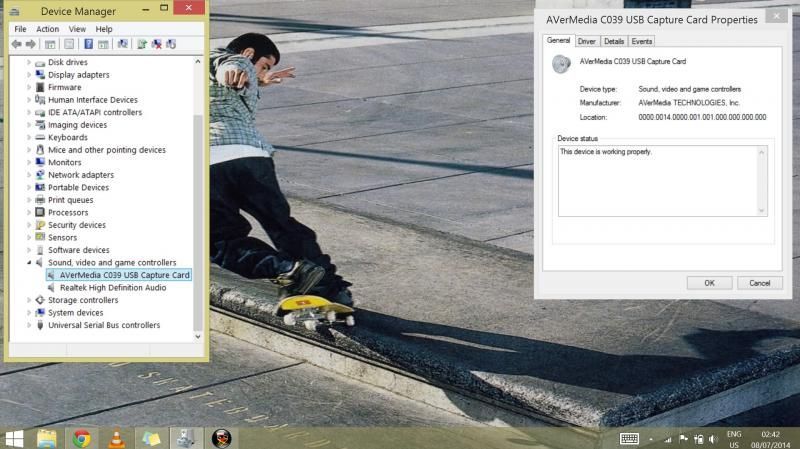 When I plug it in to the USB port it doesn't make the "dingle-ding" sound to say it's detected it. Yet when I plug it into any other computer it has no problems and starts installing device driver software so I think the stick itself is working.
Am I missing something extremely basic here or does anyone know of any issues with this kind of device? Their tech support is pretty slow at responding.
Thanks