Administrator
Staff member
There is lots of competition out there for hardware and software backup solutions, ranging from external drives via USB, Wifi, or home/office networks, and cloud services. Software titles range from brute force MS-DOS batch files to smart file manager utilities, SecondCopy, Genie, NovaBackup, Symantec, InSync, and many others. I like Acronis True Image 2014.
But even if you have software you prefer, the hardware I've found might enhance your overall backup habits and performance.
Like many PC and Mac users, I've been around this block several times.
Now that the Microsoft Surface Pro 2 is part of my life, I wanted to post about a solution that works perfectly for me. I didn't know whether to post this in Accessories, Apps, General Surface, or Surface Pro 2, because it applies to all.
I have about 180 GB of audio files (MP3) and 200 GB of multimedia and photos. I would like to have these available locally (hardware), because I do lots of multimedia work for organizations, but I don't want them to be installed onto my Microsoft Surface Pro 2 256K platform.
NEEDS:
- Travel with all my media (400 GB). These are on my home network, but when I am away from home, I might want to use them. Then when home, I want to be able to update or sync this library with my home collection.
- Full backup of my PC (Surface). Not just files. Everything. If the OS (Windows) is re-installed clean, I want to be able to restore the computer immediately afterwards. If I get a different PC, I want to be able to install all my stuff on the new device.
- Can backup and restore PC or Mac
- Lightweight. Can travel easily without adding much bulk or brick.
- Plenty of space
- No separate power supply
- USB 2.0 or 3.0
- Mac and PC
SOLUTION:
The
Seagate Backup Plus Slim 2 TB
portable drive is extra slim and meets all these needs.
- Drive is not much bigger than my iPhone. Hardy, solid, and round edges.
- Backup software is included. Not poor 3rd party quality, but a complete re-write compatible with Mac (up to Mavericks), PCs, and smartphones.
- If I want my Tunes rather than Pandora, etc., I plug it in and start iTunes, Windows Media Center, - or other players.
- Can backup any smartphone, too.
- Backed up my SP2 from nothing in 12 minutes. Incremental backups take about 35 seconds.
- Though I continue to use iCloud, OneDrive, and Dropbox in various ways, this one gives me the most peace of mind, and best access.
The word "Slim" has been added to the packaging since I bought mine. Yes, it is slim, at only 12.1 mm width.
Read
a professional review - Seagate Backup Plus Slim
.
Price ranges $75 to $120 US.
Sleeping better. Worth it.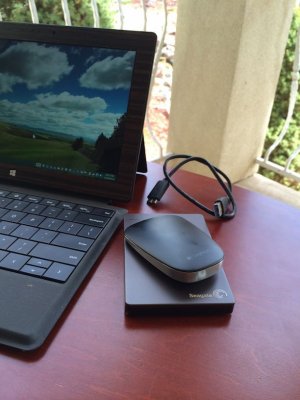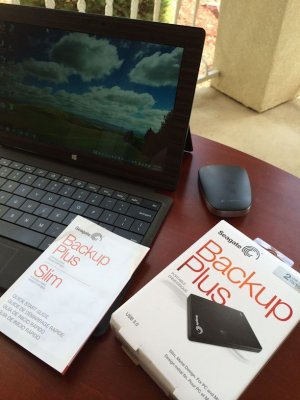 Not much longer than the distance between your ESC and Ctrl keys.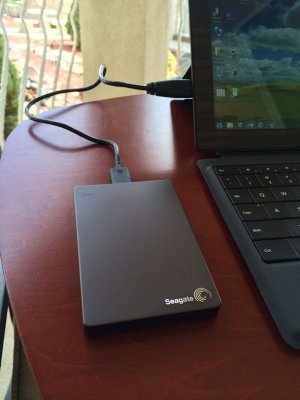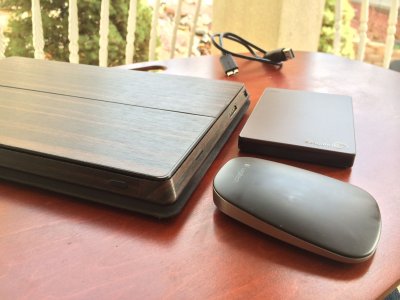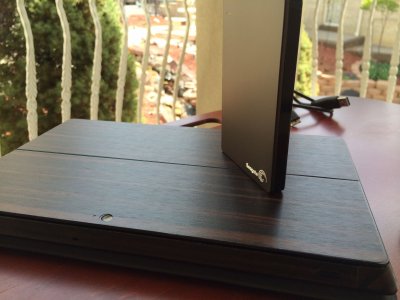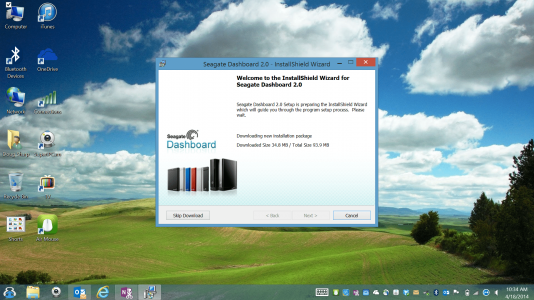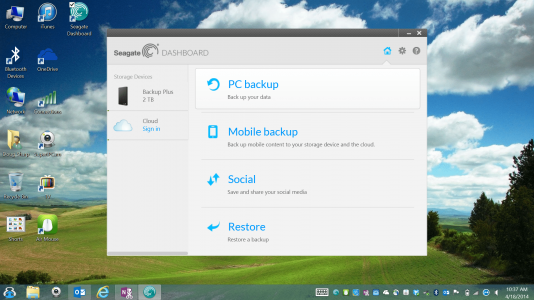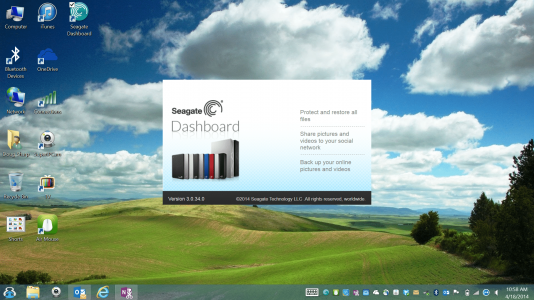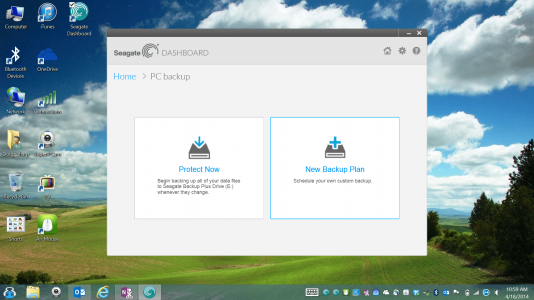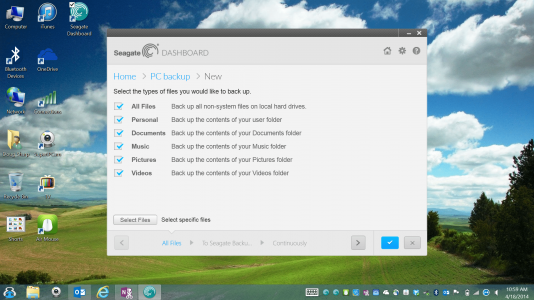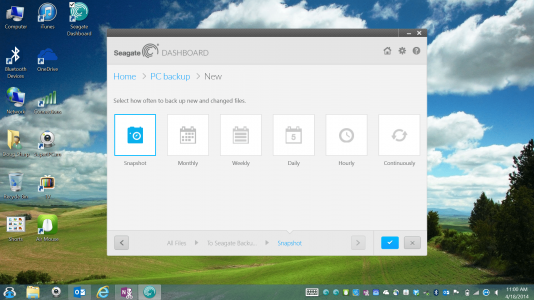 As great backup software in general, I prefer Acronis True Image 2014 due to its ease of use, and compatibility with Windows 8.1.
Here are a couple of screenshots.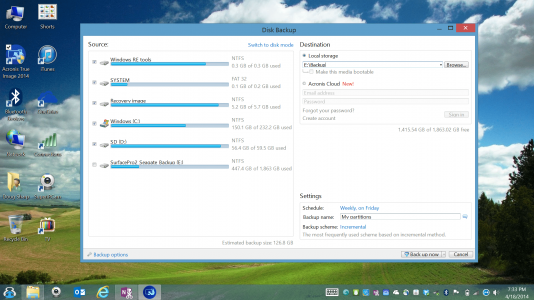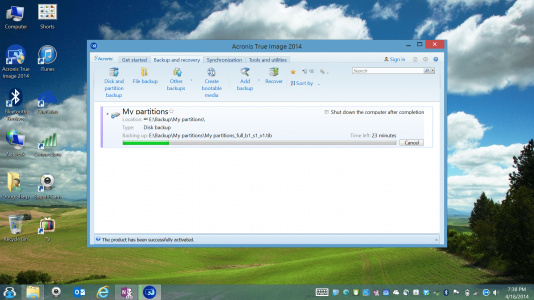 Last edited: