Hi All,
After attempting to sort my faulty Surface for the previous week with Microsoft's Surface Support call centre, I am that enraged by the lack of support, I have now decided to share it with everyone, read on if you are interested;
To start off, I am in the UK, so no drop in shops for an exchange. On Thursday night (08/11/12) I arrived home from work and decided to browse the net on my lovely new tablet. As I took the tablet out of its case (with the touch keypad attached), I lifted the unit up only to find that the keypad was hanging off by what looked to be black tape. Attached to this black tape was a magnet either side. The magnets were still attached to the keypad, but not to the tablet itself. Realising that the magnets were evidently stronger than the poor quality tape holding them onto the tablet, I called Surface support on Friday (09/11/12) to report the fault and set up an exchange. Easier said than done.
While on the phone, it quickly became apparent that Surface support had really no clue of how to deal with an exchange. The chap I spoke to (I have his name but there is no point posting it... yet) said to me that he was unable to deal with my request, and that it needed to be 'escalated', which will take 24 hours. He then told me that he will call me back on Saturday to explain the outcome. Saturday came, no phone call. Monday came, no phone call, so I decided to ring back... again. This time I spoke to another member of customer service, I told him again of the problem I had with my tablet, after going through yet more painful security checks and emailed codes to verify who I was, he told me that after the issue was escalated, Microsoft have agreed to exchange my tablet, HOORAH!!!.. I thought..
Tuesday then came along, and the original chap I spoke to from Surface support rang me himself. He asked if I had received my new tablet, my answer was no. He said OK, since it was put through last Friday, the process can take up to 4 days to arrive to my house. I was fine with that.. However, I then asked him for a tracking number so I could arrange someone to be at the house to sign for the replacement... He could not find a tracking number, in fact he then went on to say that he didn't even know if it had been despatched... Oh dear. I then asked what the hell was going on and he replied, "I will get answers and call you back". He called back 15 minutes later to explain that he had no update, and did not know what was going on, and that he will call back in 24 hours. Guess what? The call back should have been today... but he did not call back. I shall now ring up tomorrow to enjoy another episode of this total fiasco.
I have added images of my tablet, so you guys can see the extent of the problem. Sorry for my rant, but I am pretty fed up that I have spent money on such a poor quality product.
Oh, and one last thing, once you look at my pictures, I would refrain from waving youre tablet around by hanging it from the touch pad in the same way that the Microsoft Exec did, or you will end up with a tablet in several pieces. Your magnets are strong Sir, but your sellotape is not. Thanks for reading if you got this far
Sarge.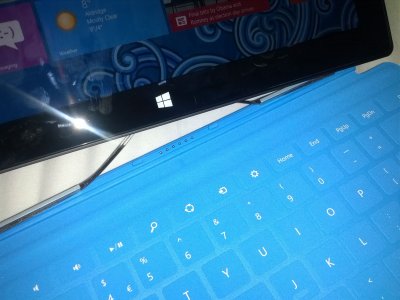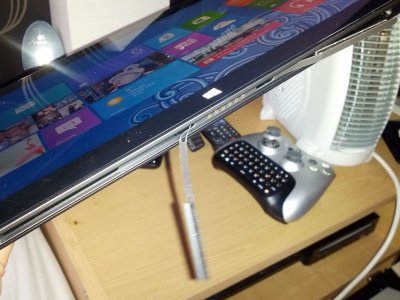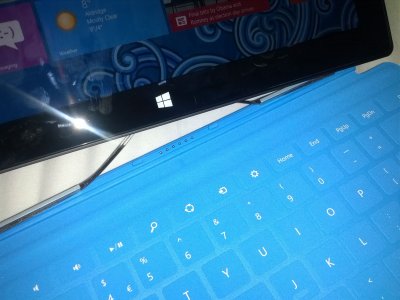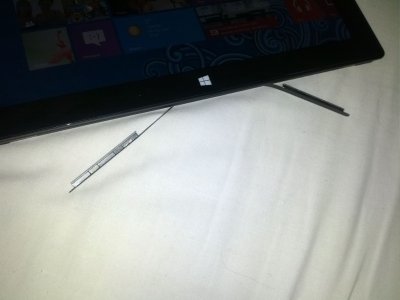 Last edited: