The update was installed on 2/11/2014 and was available on that date as well.
However, every few days, the firmware would either uninstall or something and show up as needing to be installed again.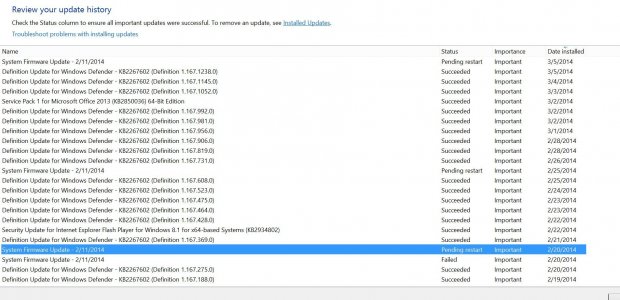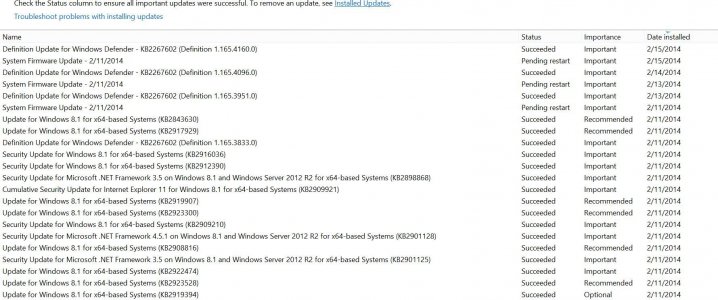 Windows Update wants me to install it again today and this is starting to get annoying. This whole time, a day or two after each install of the firmware, the SP2 would hibernate properly on battery. The rest of the time it doesn't so I'm assuming something is causing my firmware installs to not stick...