Administrator
Staff member
I like the dimensions of the Surface tablet computers.
But just because the Microsoft Surface Pro and Surface Pro 2 has a small screen, does not mean you must scale down the mouse pointer arrow accordingly.
To save your eyesight, and perhaps make the Surface Pro experience more comfortable, you can change the size of mouse pointers.
HOW TO CHANGE MOUSE POINTER SIZES
1 Right-click the Desktop
2 Click
Personalize
3 Click
Change Mouse Pointers
4 Click the
Pointers
tab
5 Choose a scheme. I like the "Windows Standard (Extra Large) system scheme"
You might want to add the subtle shadow to the pointer, also. Try it. If you don't like it, no harm done.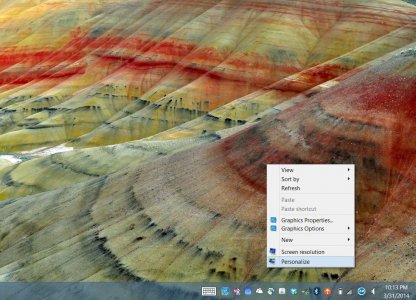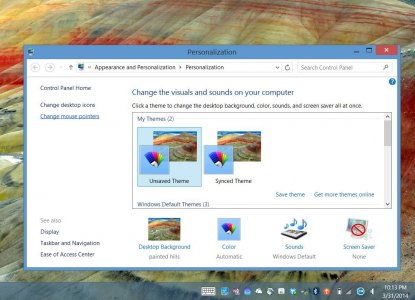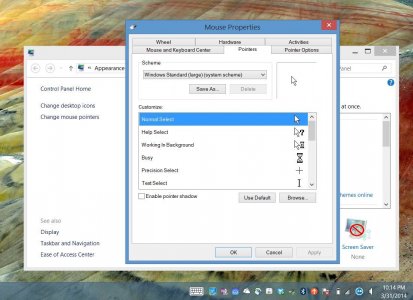 Last edited: