Would you be able to upload a video of the Surface Pro running a game? like counter strike? World of warcraft?
No video yet, but I can definitely confirm that World of Warcraft will run after installing it successfully. (I played it years ago and didn't feel like re-activating my account so I just used a free trial account). Graphics were set to "Good" by default, though I found it to be better on 'Fair'. It's buttery smooth on Fair, and can be a bit choppy on Good. You can run it on Ultra, but probably tone down the resolution. The game runs in full 1080p and looks pretty good even on Fair. Here's a screenshot I took of my video settings: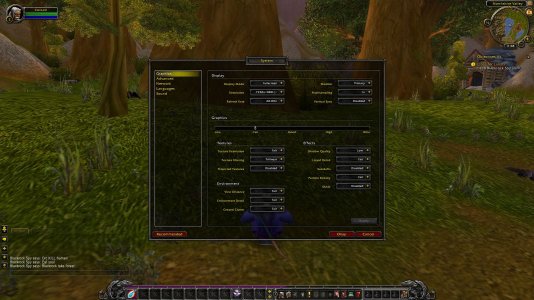 If you have questions, let me know!
One thing to point out, I did install the full game onto my SSD, so it runs *lightning* fast. If you run it off USB or other sources you may see different results.
Last edited: