Hi, I purchased a surface pro and a type cover about a month ago.
Except from the crappy trackpad (specially in two finger scrolling), which I do not know if its normal, I had a perfect experience until today.
The videos and generally the internet access got a lot slower. And by slow I mean about 500kbps. At first I suspected my ISP, but when I tried from my Lenovo thinkpad the speedtest reported the normal >20Mbps.
Then I tested a LAN transfer from my laptop to my surface. No luck, again the speed was about 500 kbps instead of 10Mbyte/sec that I had in the past weeks.
Finally I connected my surface to the WiFi of my friend, and again the same speeds.
Is there anything that can try, or I should just call the support tomorrow to ask for a service?
What is their service policy?
Here are some screenshots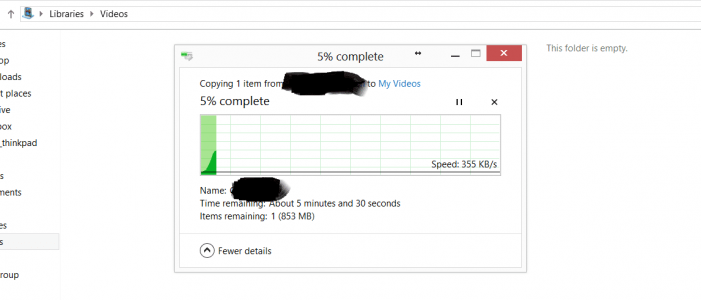 And from my Thinkpad

Last edited: