No surprise, I have finally cracked the screen on my SP3.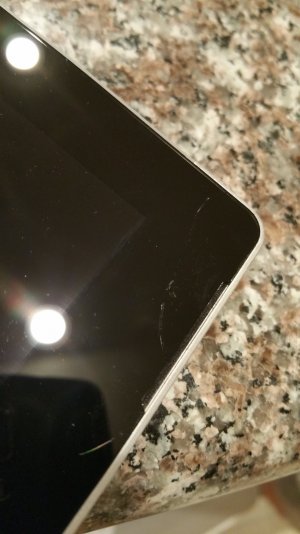 It's just the corner so I'm not totally screwed, yet, but I don't want it spreading. I know I can send it to MS and have it fixed but that's like $300. I just bought the wife a Surface 3 combo from Costco and I am trying to save up for a Surface Book. So the question is what can I do? I was thinking of putting some like a zagg glass screen protector on it, to stop it from spreading. Does that sound like something that might help?
I use my Sp3 daily, I'm afraid that the crack will spread before I can get a Surface Book, also other family members want to use this device after I upgrade.
Any advise would be appropriated.