Administrator
Staff member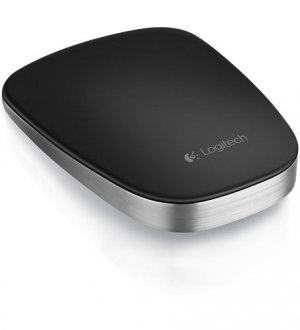 I have been using the Microsoft Wedge mouse since it came out. I have several mice, both for my Macs and PCs. I like the Wedge mouse because of the simplicity of the single AA battery, the low profile, and the "trackpad" feel of its cover.
But I've been using a better mouse lately. Much better. The Logitech Ultrathin Touch Mouse is terrific. This mouse has no left or right side to its cover, so finger movement is more like an actual trackpad,
including scrolling left and right, not just up and down
. The battery is rechargeable via USB, and charges in only a few minutes. Works beautifully on my SP2Pro. This is the mouse I will be traveling with.
I took a couple of pictures of both my mice as a comparison. Also showing the lap desk I often use with my Surface.
Ultrathin Touch Mouse T630 - Bluetooth Mouse for Windows - Logitech